The Surfin' Lungs latest album, "Surf Factor 8" released on July 29th 2016 in UK on Redondo Records!
Chris and Clive were guests on the Keith Baxter Rock'n'roll Show on Seahaven FM on Monday 25th July, talking about the new album!
The Surfin' Lungs closed the Brembeat Festival, Osio Sopra, Italy, on July 30th. Awesome fun!
Thanks to The Charades for our first trip to Finland where we played the Torni A Go Go Festival, Tampere on- Sept 3rd
Upcoming Shows:-
Prince Albert, Brighton - Saturday, Dec 3rd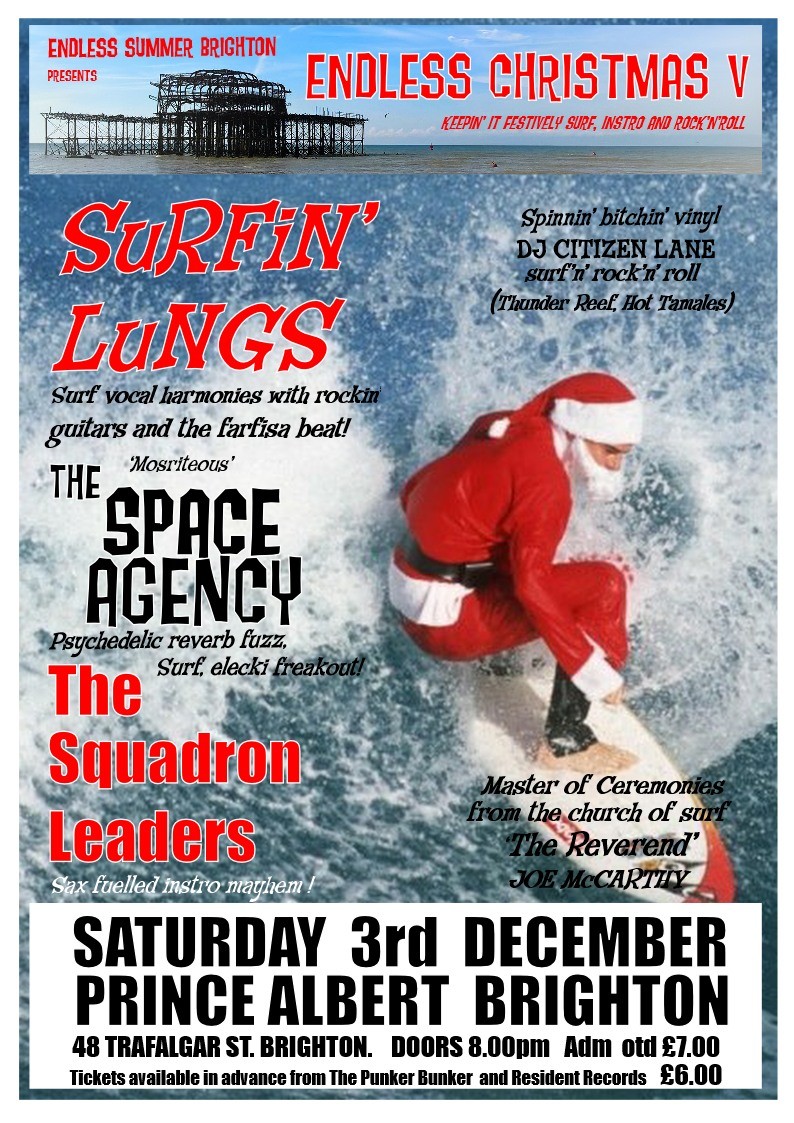 Loggia del Leopardo, Vogogna, Italy - Friday, Dec 30th (with Sputnik Weazel)
Taun, Fidenza, Italy - Saturday, Dec 31st (with Sputnik Weazel)
Rah Rah Room, London - Monday Jan 9th 2017 Supporting The Rubinoos!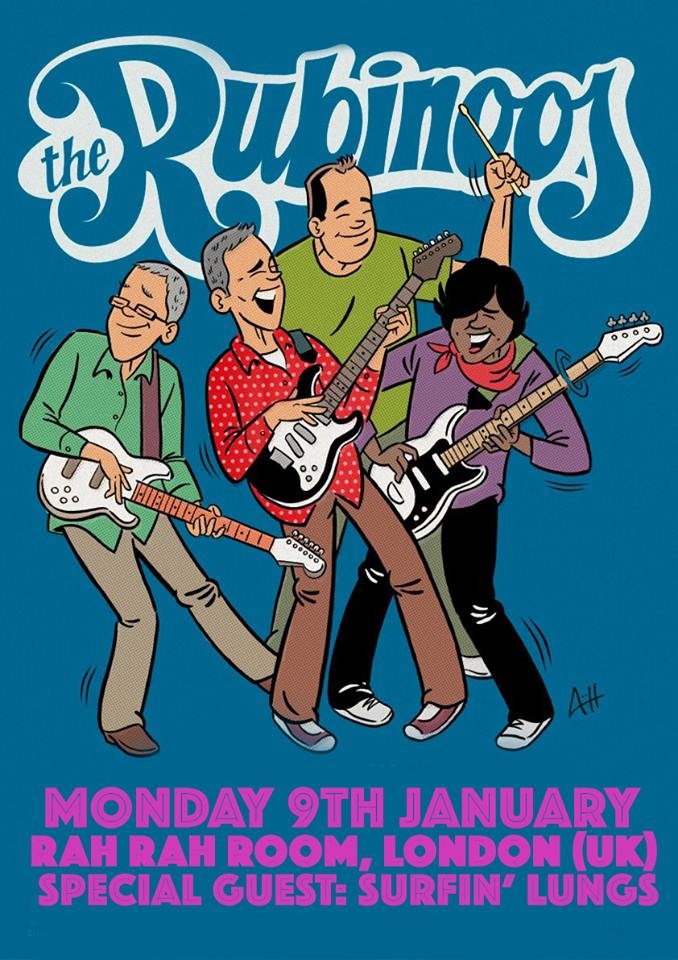 - HOME - BIOGRAPHY - DISCOGRAPHY - LINKS - MERCHANDISE - MAIL US -